Whew, finally a new post!
Boulet, here. I'm sorry I haven't made the
Green Reefer
or
Six-pack
post anything on this blog in
a while
. Shoot, I haven't had time to post.
We've all been busy shooting

the next Green Reefer episode.
I can't really say too much, but trust me- it's gonna be
big
and
beautiful
like a
fat nug
of some
Trainwreck.
Hell yeah!
We'll here is the
scoop
of what's about to go down…. Soon. In
November
I will leave the great city of
D-Town
and travel to the
Bay Area
. I'll go ahead and squash all the rumors-
THE Green Reefer is not leaving!
Our hearts are in this city. Although it would be cool to be in the city that birthed the
underground comic.
Crumb.
Fabulous Furry Freak Brothers
.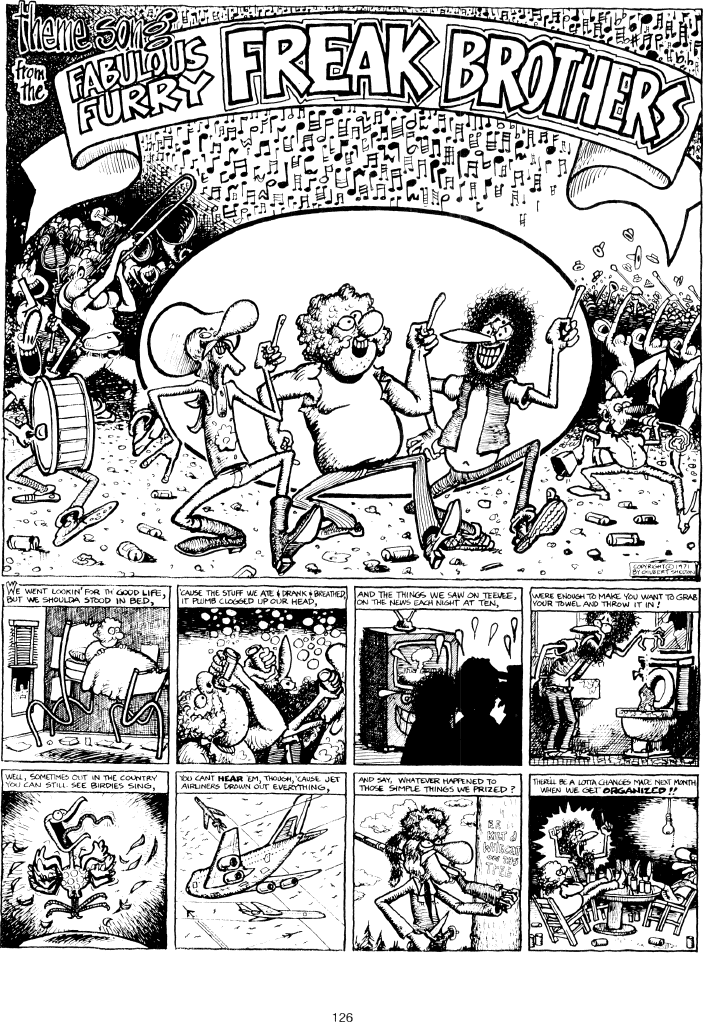 Read more about that here
I can only hope one day that the Green Reefer will be among the ranks of these great counterculture legends.

Okay back to reality. I need another hit.

What was talking about? Oh yeah San Fran. I will be heading to San Francisco to attend the A.P.E (Alternative Press Expo) on November 1st and 2nd. If you can make it I'll shake your hand and blaze one up with ya. Medicinal marijuana is legal there! I love California. Wouldn't want to live there, but I'll smoke your legal weed. Actually California probably is a cool place to live. There aren't any beaches in D-Town.

Okay I'm ranting. More on the APE show. Keep reading. New Adventure is starting soon.

[Yells at Six-Pack]

That's my pizza!